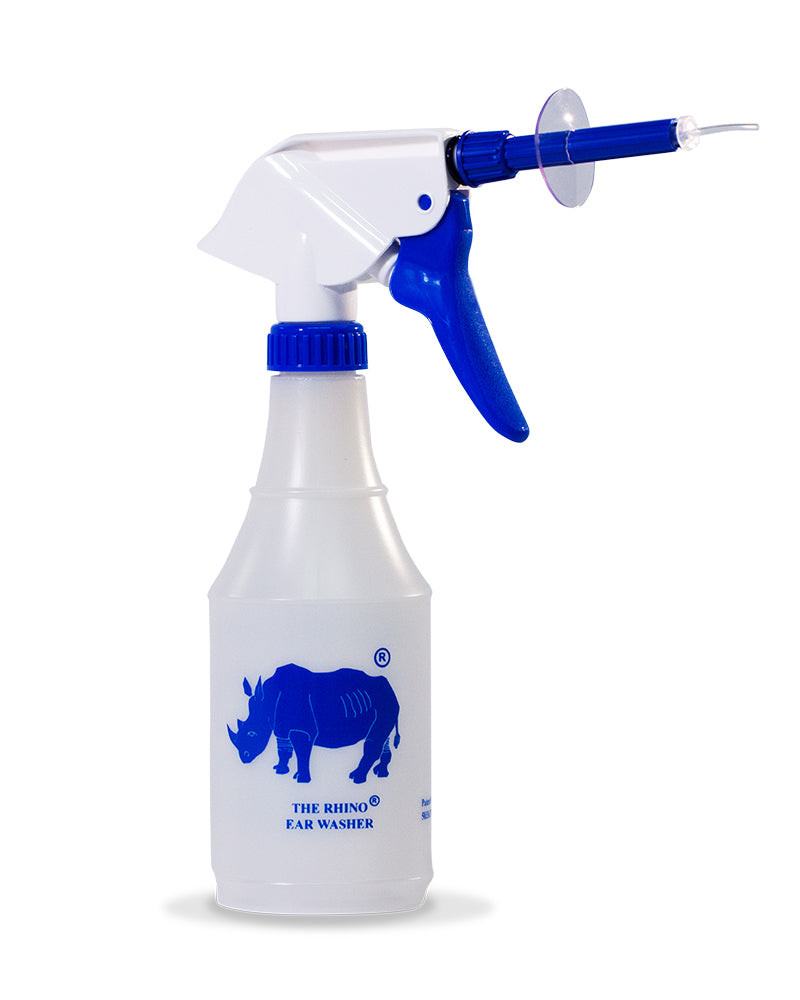 Rhino Ear Washer
Quick Overview
Get PROFESSIONAL EAR CLEANING AT HOME. Invented by a physician. Ear Candling and Wax Vacuums don't work. Use the Rhino Ear Washer!

Are you experiencing HEARING LOSS? Maybe it's just EAR WAX. Clean your ears at home with the Rhino Ear Washer.

Do you wear a HEARING AID? Ear Wax is the #1 cause of HEARING AID FAILURE. Use the Rhino Ear Washer to keep your ears... Learn More
Get PROFESSIONAL EAR CLEANING AT HOME. Invented by a physician. Ear Candling and Wax Vacuums don't work. Use the Rhino Ear Washer!

Are you experiencing HEARING LOSS? Maybe it's just EAR WAX. Clean your ears at home with the Rhino Ear Washer.

Do you wear a HEARING AID? Ear Wax is the #1 cause of HEARING AID FAILURE. Use the Rhino Ear Washer to keep your ears cleaned out to prolong the life of your vital hearing aid!

We recommend using the Rhino with DOCTOR EASY WAX REMOVAL DROPS to make removing wax even easier. Purchase drops separately, or together. See the "Rhino Ear Washer with Wax Removal Drops" in our catalog and save!

PROFESSIONALS - You can use the Rhino in the office. It works just as well as the Elephant and leaves one hand free for holding an otoscope.
Product Details:
Includes 3 disposable tips